NObreath Device Needs Charging
Why is my NObreath showing a red battery?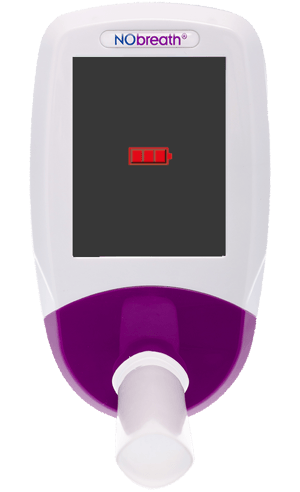 Place the monitor in the charging dock and plug into a power source or plug the device directly into a power source.
If the problem persists or has not been resolved by the information provided above, please contact Bedfont or your local distributor for more advice.