Why is my iCO not connecting to my phone?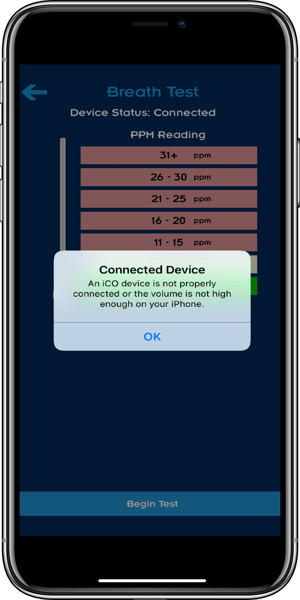 Firstly, you should check that the version of the app is not outdated by checking the app store for any possible updates. If there is an update then update your app like normal.
If there is a loose connection then you may need to remove the phone case and check that the AUX cable is inserted correctly, if it is, then try using a different cable.
If the permission has not been given to the iCO app then you will need to check that the microphone permission have been enabled in the settings. If you need guidance with this, then contact your distributor.
To enable the microphone permissions, go to Settings > Privacy > Microphone > Turn on for iCO app.
Please ensure that your phone's volume is turned up to the maximum when using the app.
Check that your device is on the compatibility list here.
If the problem persists or has not been resolved by the information provided above, please contact Bedfont or your local distributor for more advice.